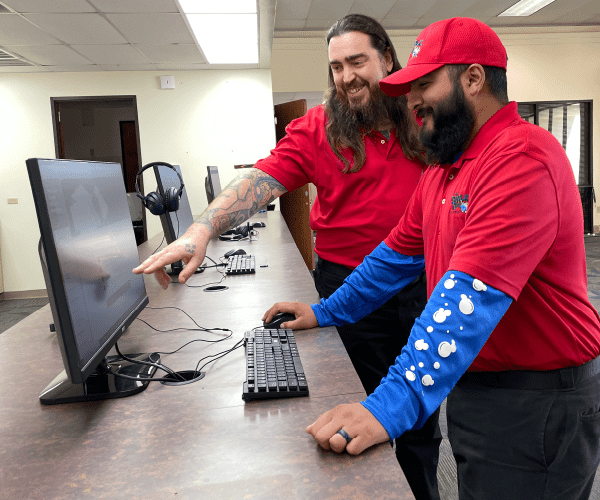 LEAD to Succeed
ICA's LEAD program provides car washes with the tools they need to train and retain top talent
6 minute Read
By Christine Preusler
When the Covid-19 pandemic brought the world to a halt in early 2020, Victoria Perez decided to use the unexpected downtime to look into what it would take to build out a training program at Bubble Bath Car Wash, based in San Antonio, Texas. As Bubble Bath's director of marketing, Perez quickly realized developing a training program on her own would not be as easy as she thought – she did not have the capacity or teaching background to make the courses precisely what she needed them to be, she said.
Luckily, Perez wasn't the only one facing this challenge. While on a call with International Carwash Association's chief content officer Claire Moore, Perez learned that ICA was also working to develop a training platform.
"I was building an onboarding training program, and she was working on a management training program," Perez said. "We merged the two to create the training program our employees are using now."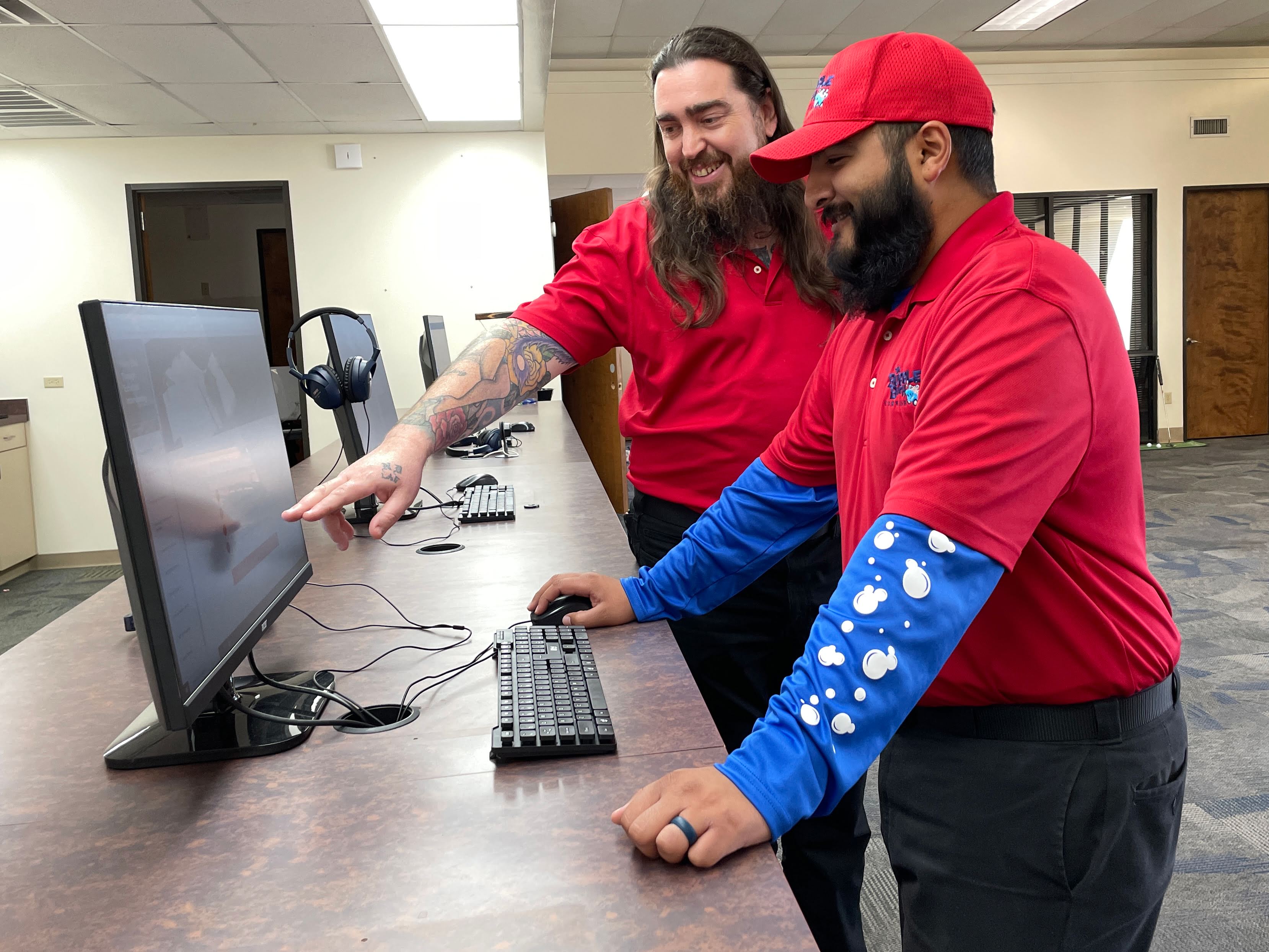 A year after her conversation with Moore, Perez and Bubble Bath rolled out the Leadership, Education and Development (LEAD) program at their wash. The program was included in training initiatives spearheaded by Rob Williamson, who was hired in August 2021 as the director of sales and training. Since the LEAD program was implemented at Bubble Bath last year, 25 people – nearly half of the staff – have completed the training, Perez said.
Positioning LEAD's online manager training as the backbone of career development at Bubble Bath is a win-win for all parties involved. Perez can tap into a lineup of trained shift captains and site managers as needed while employees gain free, career-boosting leadership knowledge.
Train to Retain
Bubble Bath is just one of more than 60 washes participating in the LEAD program. ICA's Moore said managers often describe the skills and competencies covered within the content as immediately applicable. The user-friendly, mobile-optimized platform also empowers learners to complete courses on the go.
"We determined that there was a strong need for management training and felt that ICA was uniquely positioned to offer this type of training," Moore said. "From there, we conducted a job task analysis – a validated process that determines all of the skills, tasks and competencies required to be successful in a job. That became the blueprint for the LEAD program."
The program was just the value add that Perez and Bubble Bath were looking for to complement their ongoing effort to attract and retain top talent. With six locations across the San Antonio area and an eye on expansion, combined with the hiring challenges washes across the country are facing, Bubble Bath is putting an emphasis on great employee benefits and a company culture that fosters growth and primes employees for success, Perez said.
Before the pandemic, Bubble Bath saw a 20% average churn rate on staff, but that's grown to 30%. In 2021, the wash raised its starting wage to $15 an hour and gave all current employees a 30% raise as well. Perez said offering the LEAD program will hopefully be another way to support employees.
"We can say that providing our staff with the proper training through LEAD has positively impacted job satisfaction," Perez said. "We guide our team and provide them with the tools to develop skills to succeed in all aspects of life, not just at the car wash."
Setting the Stage for Growth
The LEAD program gives employees structure and provides a roadmap to advancement – because the program lends itself to various learning styles, from text to video, it provides employees with the leadership skills and information in a manner that is best suited for them, Perez said.
"By giving our staff goals beyond car counts, we add more value to their role at Bubble Bath," Perez said. "Our director of sales and training has done a great job of making training milestones known and celebrated throughout the organization."
LEAD is used in conjunction with other training Bubble Bath offers, and the modules serve as excellent reference material when retraining or enforcing skills and values, Perez said. The program also helps develop leadership from within the company – an approach to senior staffing that Bubble Bath values.
"We have successfully trained every site manager through this program and have our next wave of future leaders in the process," Perez said. "This ensures we have accountable leadership for our future sites currently in development."
In the meantime, the LEAD program will continue to evolve. In 2020, ICA developed 22 courses designed to address all necessary talent management skills, which it released in 2021. The association then developed an additional eight courses in the communication and service competency area; these materials are set for release this year.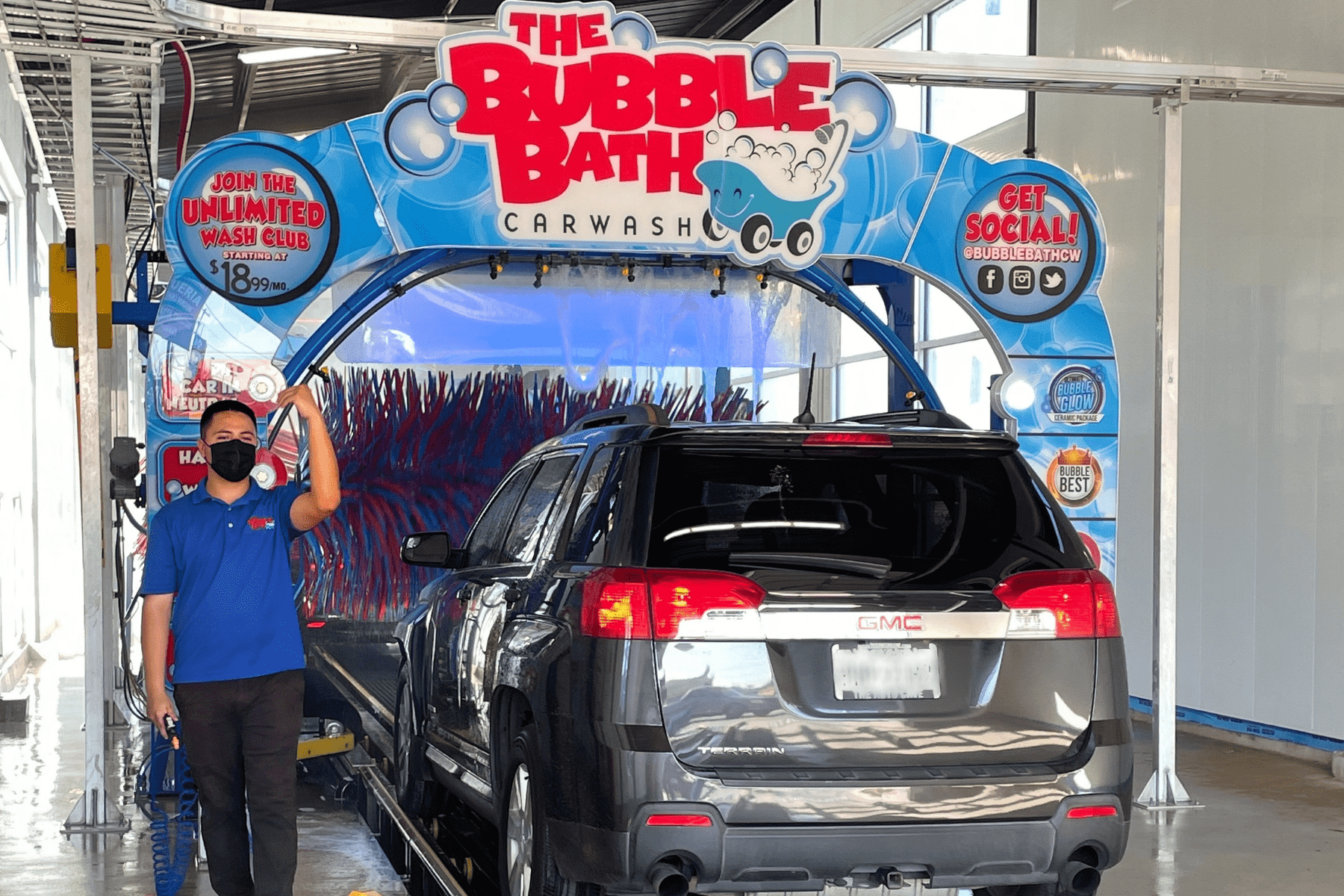 From there, ICA will continue to develop LEAD across the remaining core competency areas, including finance and operations as well as marketing and leadership.
"In addition to supporting our current customers with their training initiatives, we will continue developing all of the courses that make up the full curriculum of the LEAD program," Moore said.
LEAD's roots go back to 2019, when ICA began an exploratory education and training initiative prompted by its board of directors. The association spent time with operators across the nation to understand their education and training preferences and identify gaps in existing processes.
Through the job task analysis, ICA identified five areas — talent management, communication and service, finance and operations, sales and marketing, and leadership — in which car washes must be competent to ensure overall success. Because many car wash employees who are promoted into leadership roles lack experience overseeing others, ICA decided to prioritize talent management.
The result was LEAD, a car wash-specific manager training program from ICA suitable for any organization looking for consistent, easy-to-implement training for both new and experienced managers.
"We use subject matter experts from the industry to make sure the content is relevant to the managers using the courses and core instructional design principles to make sure the content appeals to and is usable by all types of learners," Moore said.
How One General Manager at Sudzy Salmon Polished Up Her Wash's LEAD Program
LEAD is an employee-driven program, and at Sudzy Salmon, general manager Bradyn Boswell has successfully taken the wheel.
Boswell began working at Sudzy Salmon six months after the 2018 opening of its first location in Eagle River, Alaska. Though just 17 at the time — a senior in high school — Boswell quickly escalated the managerial chain, becoming a shift lead within two months. Before graduating in 2019, she accepted the role of site manager.
That year, ICA rolled out the LEAD program, and the Sudzy Salmon team jumped at the opportunity to improve their education and training processes. Boswell worked closely with ICA's Moore to customize the program around the Alaskan car wash's needs.
"The ICA LEAD program has offered us many different avenues to customize our own training experience," Boswell said. "When I was trained three years ago, we had no training processes in place; it was a learn-as-you-go experience. When I was a site manager, we did have a training program, but it didn't appeal to the age demographics that we were bringing in — around 16 to 19 years old."
When building Sudzy Salmon's LEAD training, Boswell and Woodward made sure to offer a diverse set of communication channels catered to learners of all ages and roles.
"We have created many different options and ways to teach the same subjects to ensure that our young adults understand our training and the important aspects of the job," Boswell said. "Not everyone can be trained the same way — some learn visually, some learn through audio, and others learn by just doing it themselves."
The training program was also designed to capture and maintain employee interest. Before implementing LEAD, Boswell said Sudzy Salmon employees had to sit through a 12-hour training session that left them drained.
"I feel as though our employees are much more engaged with their learning as they are asking more questions and zoning out less," she said. "The impact is more attentive training lessons, more questions being asked, and more effective employees in the long run due to the specificity of our training process."
Today, at 20 years old, Boswell serves as general manager of Sudzy Salmon, a role she has held for a year and a half. She continues to oversee the company's LEAD program as it evolves, easily adding supplementary materials to the platform, such as Sudzy Salmon's own videos, documents, and quizzes.
"The program has made me more comfortable and confident in our onboarding training process as we have thought out just about every single instance that may happen with any single person on site," Boswell said. "The customizability allows us to create and add any necessary information that needs to be pushed out and addressed with our employees."