Frightful and Festive Fun
Themed tunnels are a special attraction for customers and employees alike
5 minute Read
Planning and running holiday-themed tunnels and events is not only great for business and community involvement but serves as a unique and unforgettable team building experience for employees. Themed tunnels have grown in popularity, but every wash has its own approach, with components ranging from interactive elements to fundraising and beyond. Below are some of this year's standout holiday wash events, ranging from frightful to festive.
GO! WASH - CAMBRIDGE, MD.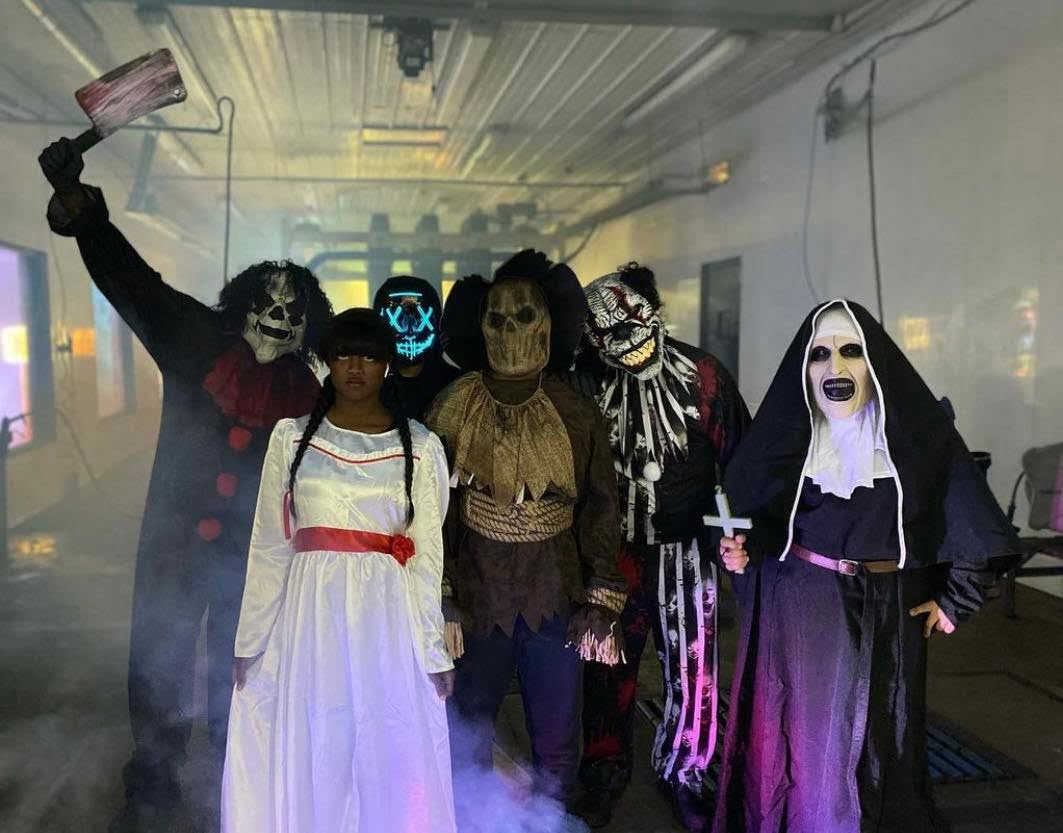 Go! Wash opened in 2019, and by the time they started talking about hosting a haunted car wash in 2020, it was too late in the year to make it a reality. After seeing the haunted tunnels throughout the country featured in CAR WASH Magazine, they began planning for 2021, using the magazine's featured washes as inspiration, said Kirsten Mullins, general manager of Go! Wash.
"When we first began planning, we didn't know how the public would react or if they would even understand the concept of a haunted car wash," Mullins said. "The more we talked about it to our customers and the more we promoted it on social media, we realized the public was just as excited as we were. There aren't a lot of local "scary" Halloween events around our area without having to travel, so people were excited to have a local event."
Go! Wash's assistant manager JT Travers showed employees YouTube and TikTok videos of other haunted washes, and once decorations and costumes began to arrive, employees understood the vision and helped bring it to life. They shared the event on their own social media accounts, stayed late for practice, helped set up decorations, bagged goodie bags and more. Community and family volunteers got involved in the effort as well, Mullins said.
The team hosted the event for two weekends, and many families returned multiple times, which encouraged the team to make each night different by switching costumes and changing positions.
It was really fun scaring and terrifying the kids and adults," Travers said. "It gave us a chance to get really creative with decorations and costumes. The employees were excited and also helped out with ideas. The community loved it – they are already telling us they can't wait for next year's haunted car wash."
GWATZILLA WASH-N-LUBE - JACKSONVILLE, ARK.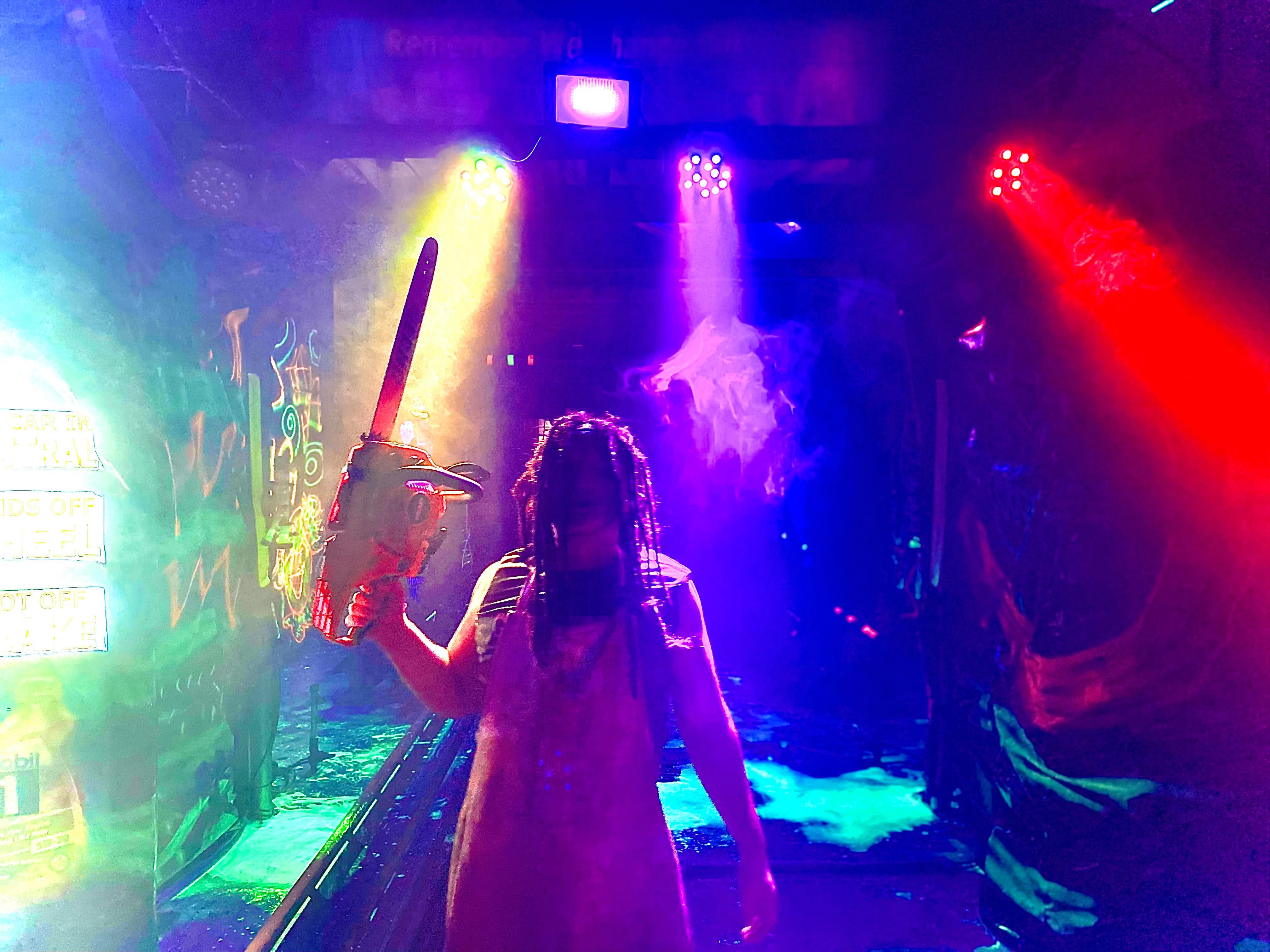 This was Gwatzilla's third year running a haunted wash, and it's become a yearly tradition for some families, said manager Shea Perkins. Gwatzilla's team runs a very involved event, which includes opening the car doors and interacting with the kids if they opt in.
"If they don't want us getting involved, we mark the window with a giant X and the characters know to leave the doors alone," Perkins said. "I'd say that the majority will actually ask for more involvement rather than being excluded, so we can have a lot of fun with it."
SWEETWATER CAR WASH - ORLANDO, FLA.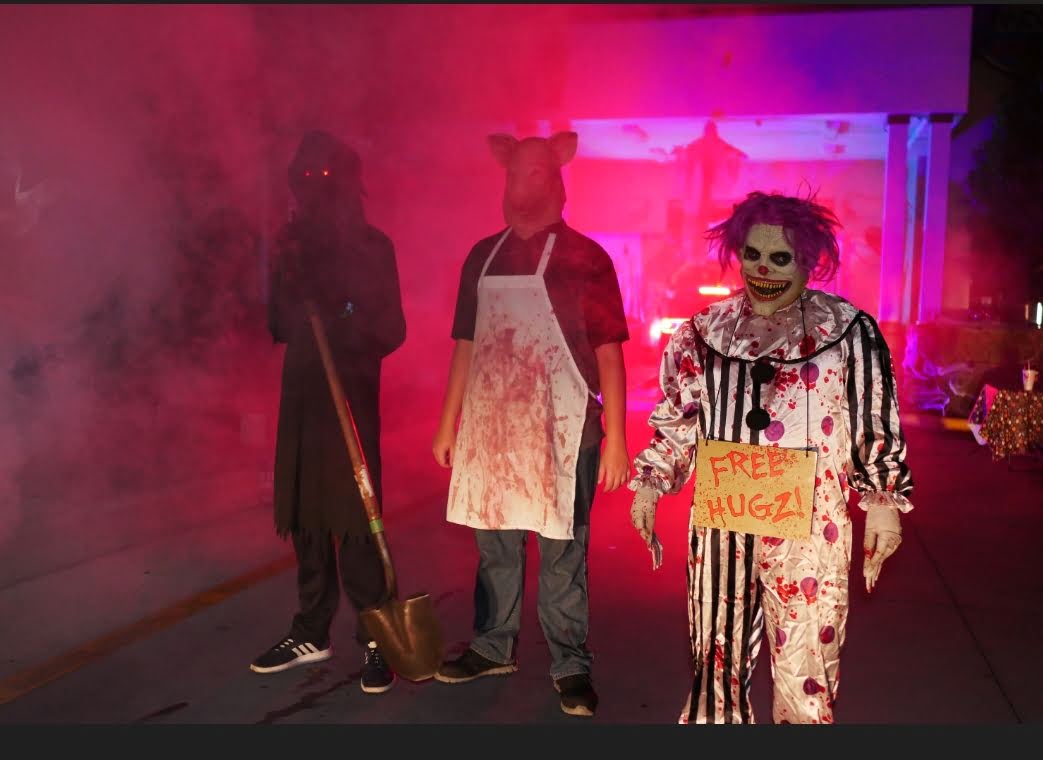 Sweetwater Car Wash's 130-foot-long Tunnel of Terror was the wash's first endeavor into a holiday-themed wash – and it was a complete success, according to regional manager Michelle Alderman. Employees at Sweetwater are primarily high schoolers, so putting on the event brought everyone together and was a tremendous team building strategy, Alderman said. The community's reaction was extraordinary.
"I plan on making this an annual event to keep our company culture fresh and inviting for every employee," Alderman said.
WAVES EXPRESS CAR WASH - SIMPSONVILLE, S.C.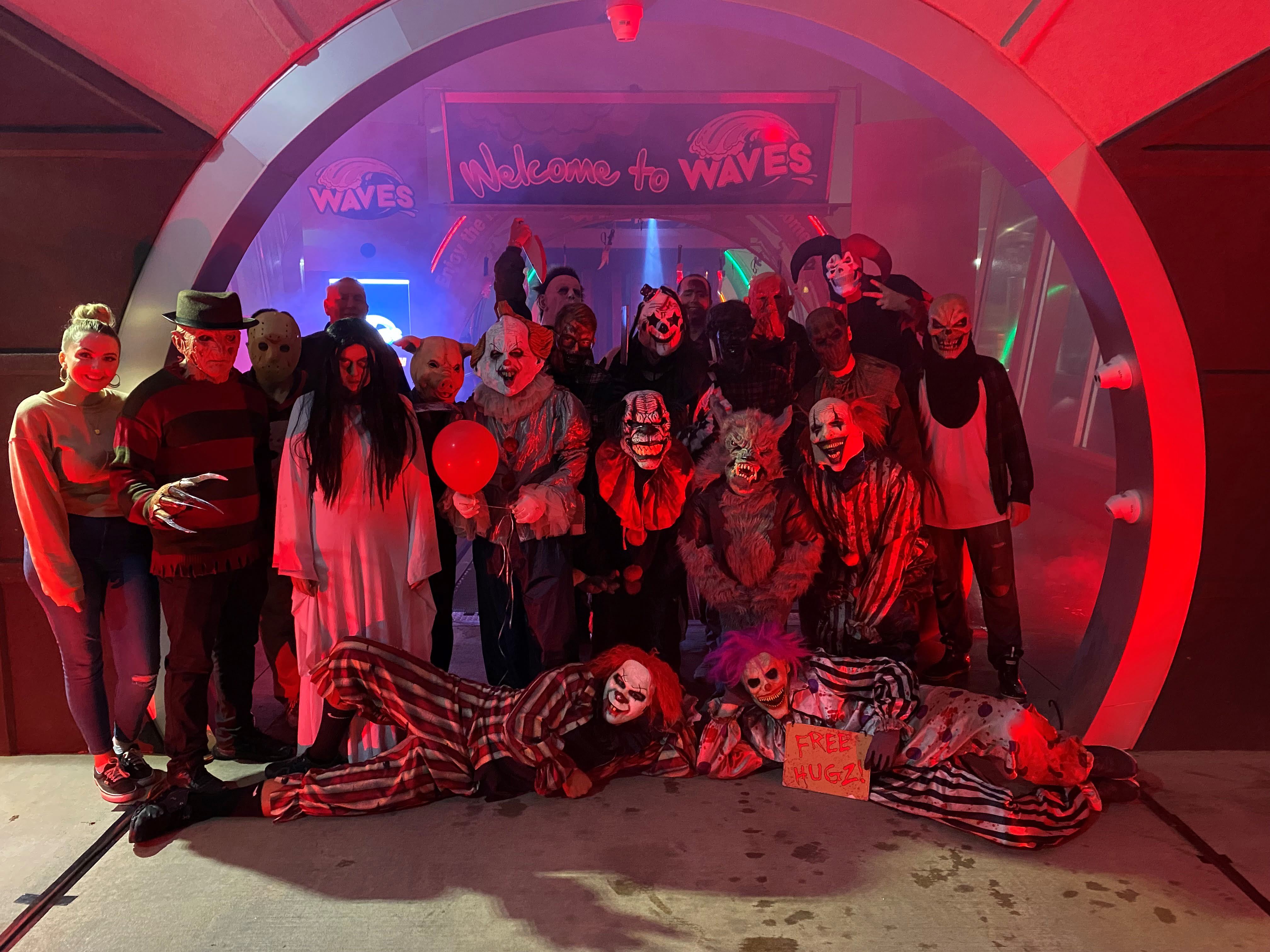 Waves Express Car Wash has held Haunted Tunnels at two different locations over the past two years, which allows more customers to experience a themed wash. The community was excited to experience a different type of haunted attraction, and the timing of the event was spot-on as it provided a COVID-safe, socially-distanced experience where attendees didn't have to get out of their vehicle but could still enjoy the thrill of being scared, said Jimmy Williams, Jr., director of operations & finance for Waves Express.
"We prepared each night with about twenty team members who were stationed throughout the property so customers experienced a thrill from the moment they pulled onto the lot until the time they left the lot, including throughout the entire wash process while in the wash tunnel," Williams said. "As a Tommy Car Wash Systems building, we have abundant room inside the wash tunnel to position team members in costume. Our team members loved participating in the event."
WHATTA WASH CAR WASH - GREER, S.C.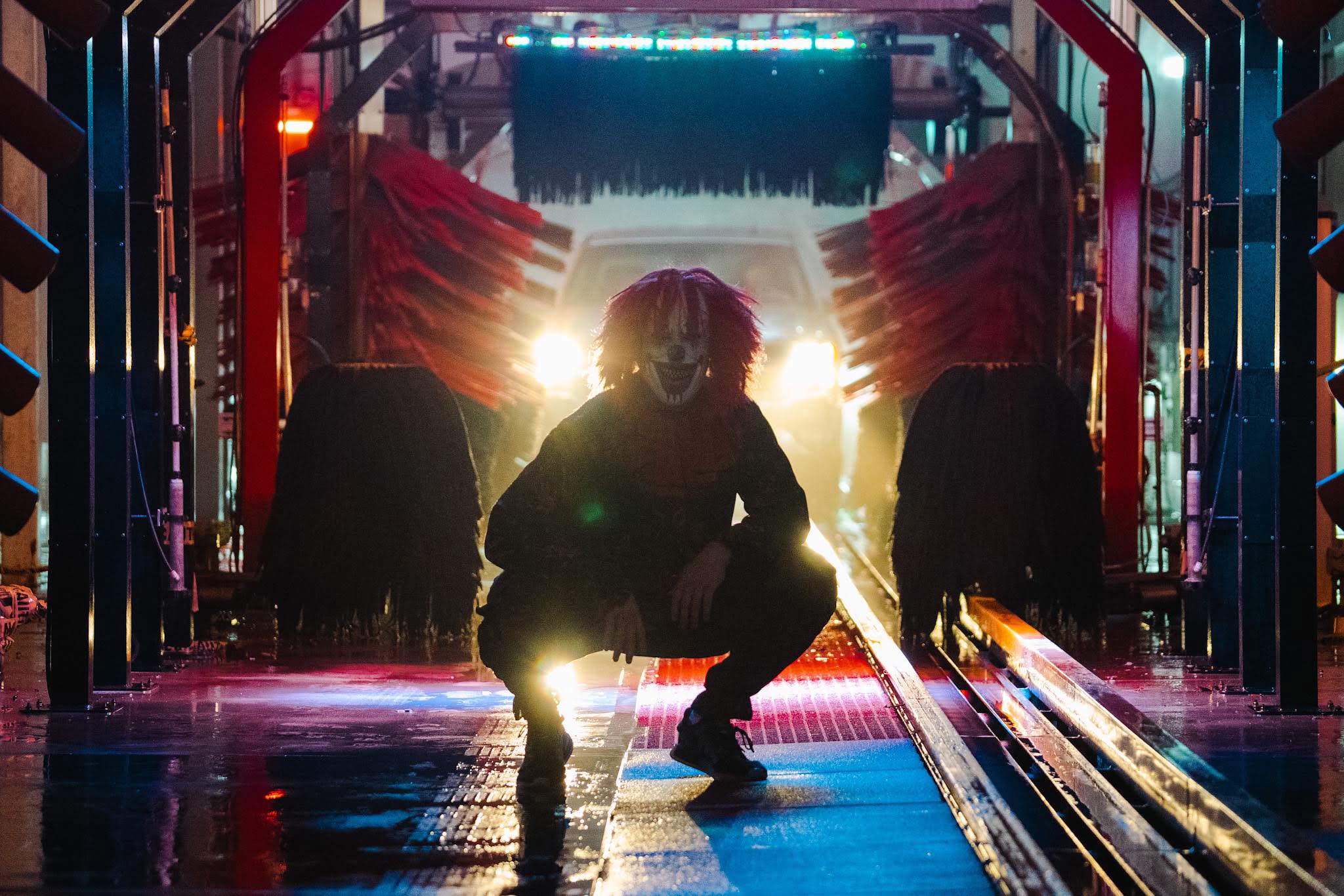 Pairing themed washes and community service has become a beloved tradition for Whatta Wash, which puts on both Halloween and Christmas events. October's Scream and Wash Away Cancer event raised money for local families with children fighting cancer, and the holiday drive-thru light show includes a toy collection for local foster children, site manager Tayler Kiley said.
GREAT WHITE EXPRESS - SPRING HILL, TENN.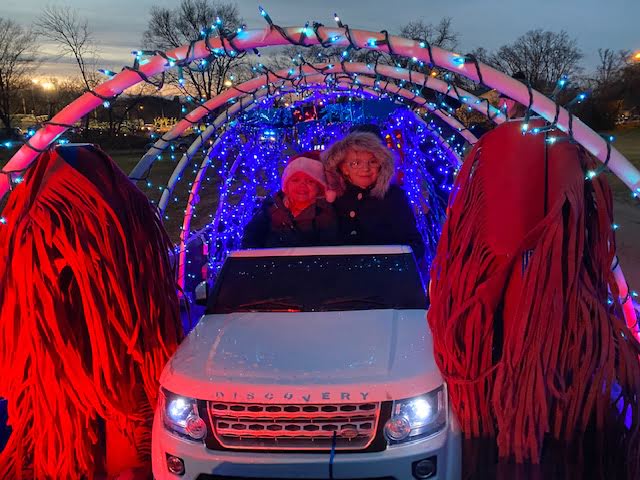 Spring Hill, Tenn. got to experience a Great White Christmas during the city's holiday parade thanks to Great White Express.
"We love Christmas, decorating the wash and the opportunity to serve the community," owner Debbi Whitlock said. "We had several Santa visits scheduled, and of course couldn't pass on the opportunity to build a mini Tommy Tunnel to participate in the parade."
WESTBORN CAR WASH - DEARBORN, MICH.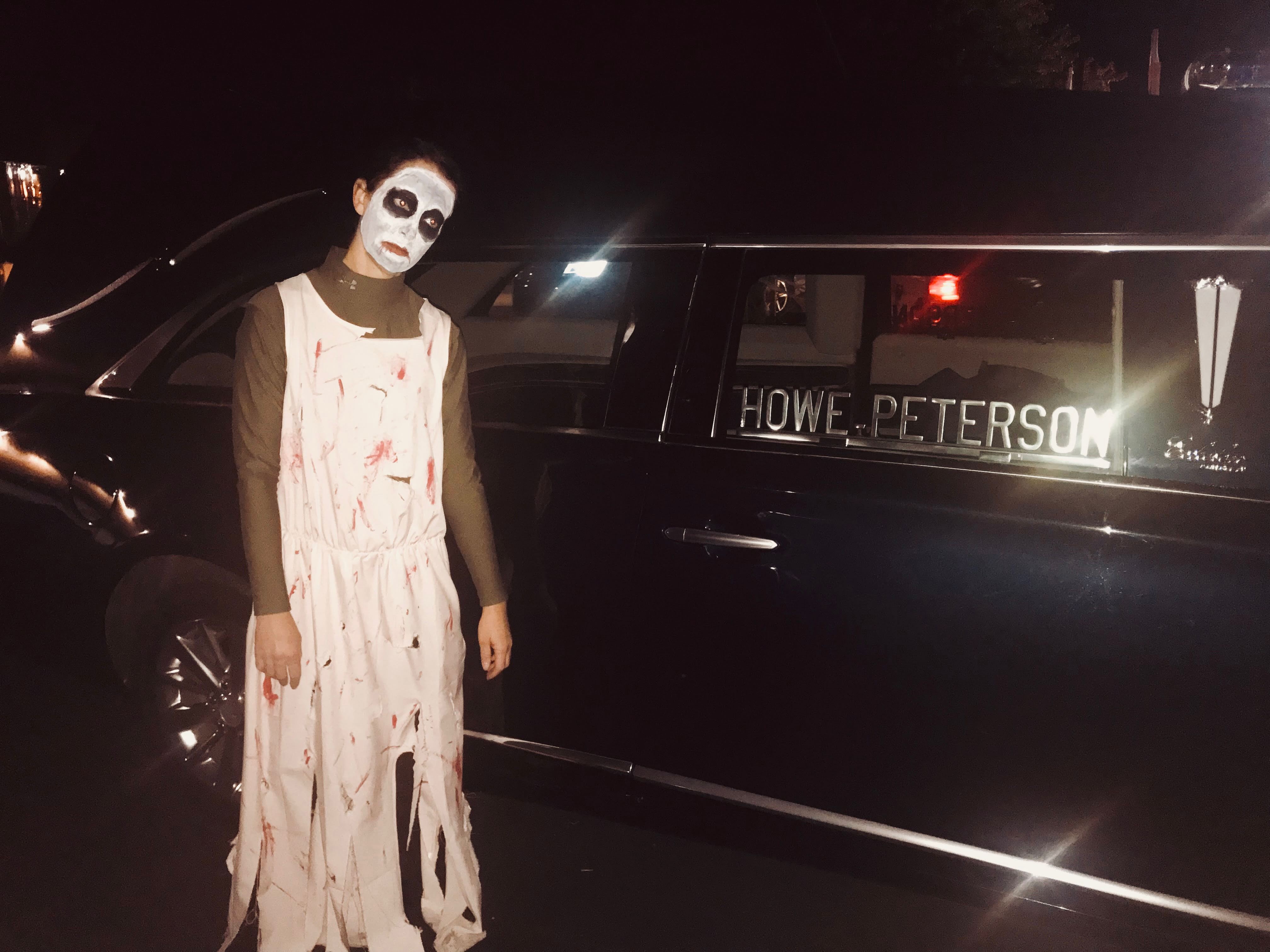 Westborn Car Wash Owner Ali Turfe loves Halloween and used the event to give back to Dearborn. He donated 100% of the proceeds to the O.L. Smith Middle School PTSA to support students and school programs.
WATERDROPS EXPRESS CAR WASH - SOUTHERN CALIF.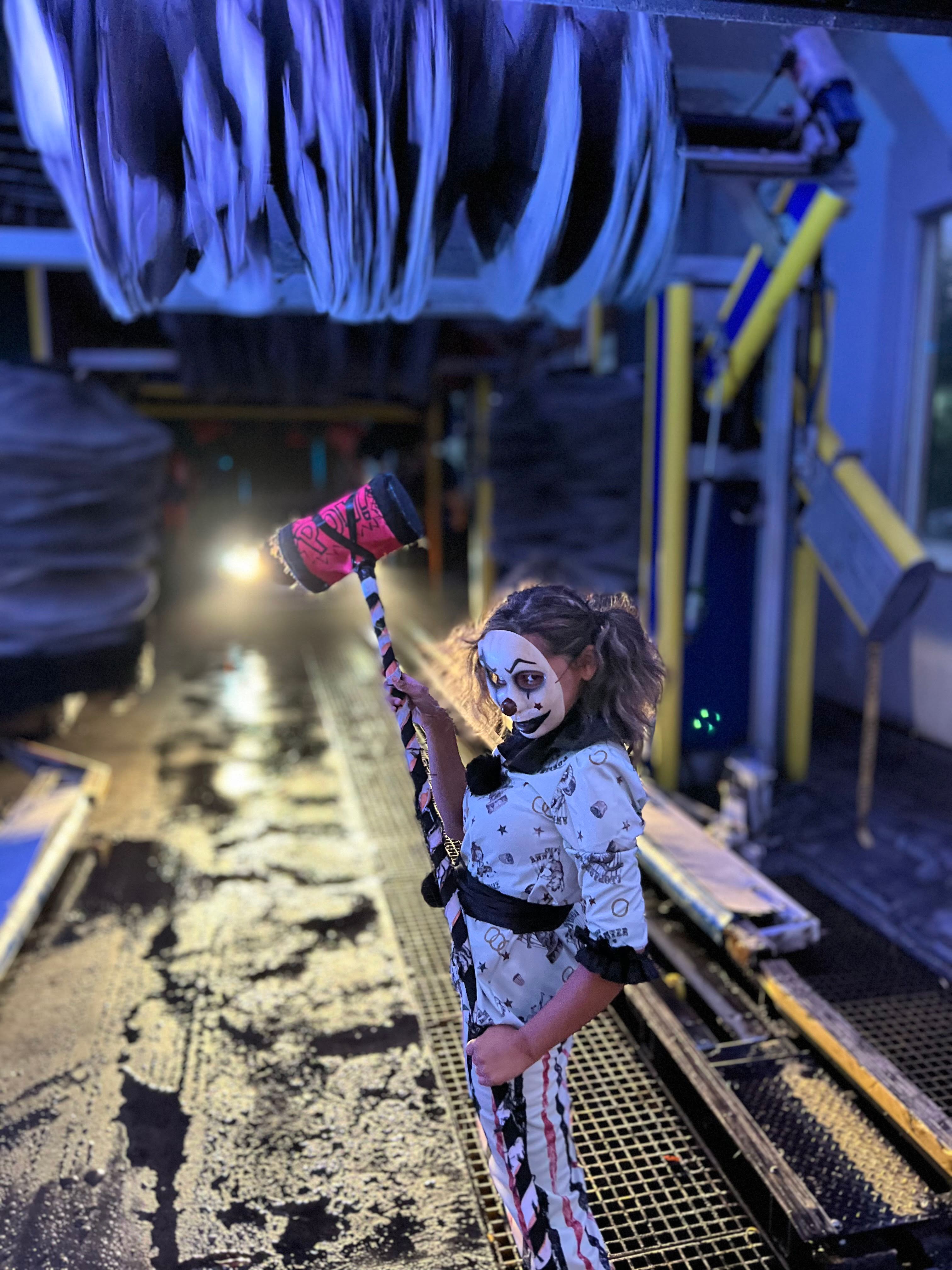 This was Waterdrops' first holiday-themed wash, but they definitely plan on making it an annual event at multiple locations, said Domonic Goins, the maintenance manager for Waterdrops. The experience was fun for community and staff alike and was promoted on social media which resulted in good turnout, he said. The event included site-specific deals and treats for children.
CHAMPS CAR WASH - TUTTLE, OKLA.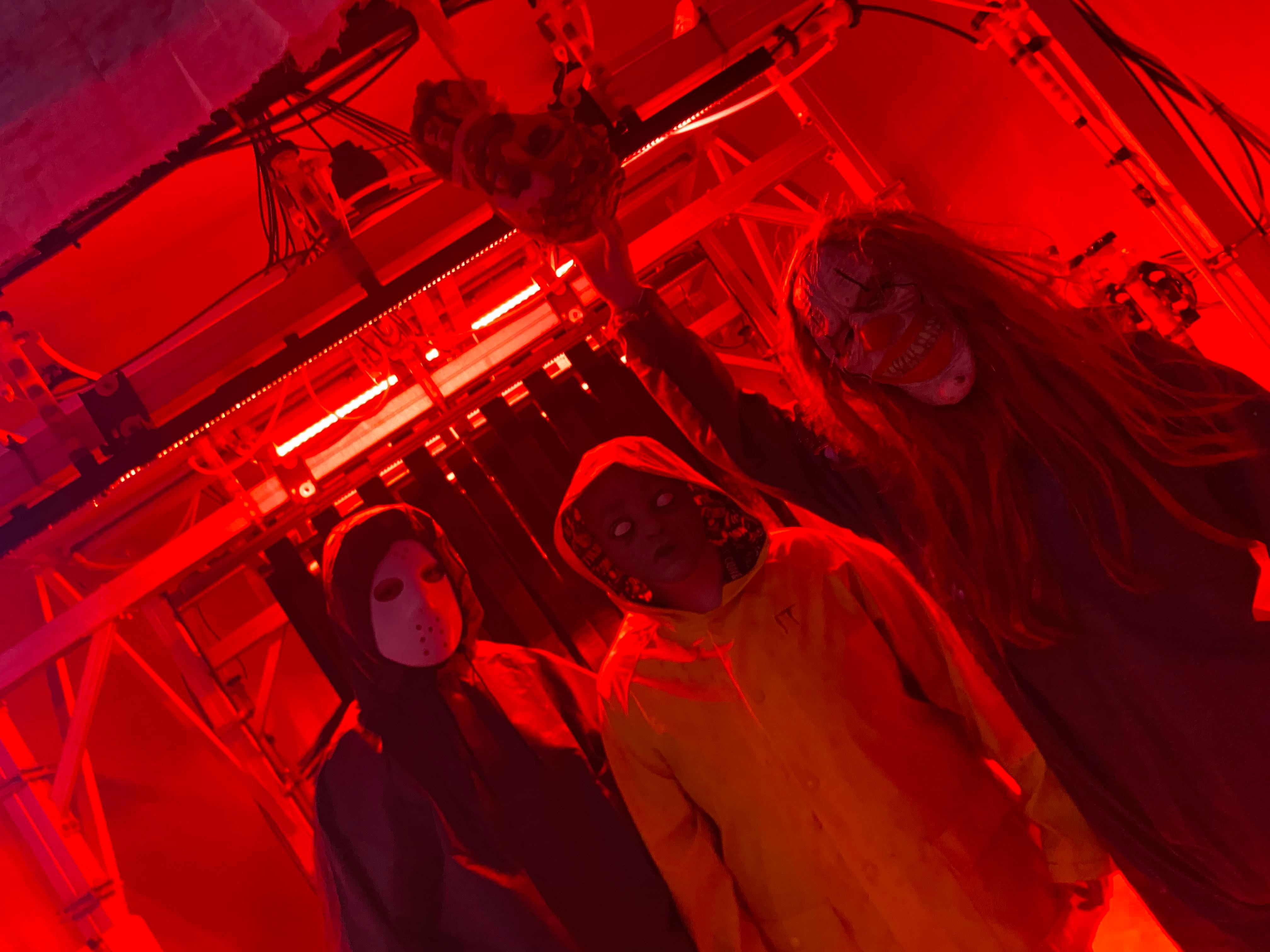 Even though Champs opened in April 2021, they were able to host a terrifying tunnel, which thrilled the community and employees alike. The wash partnered with the Tuttle High School After Prom Committee and used the event to raise $2,000 for the after-prom event, which provides a safe, fun place to hang out following the school's prom.