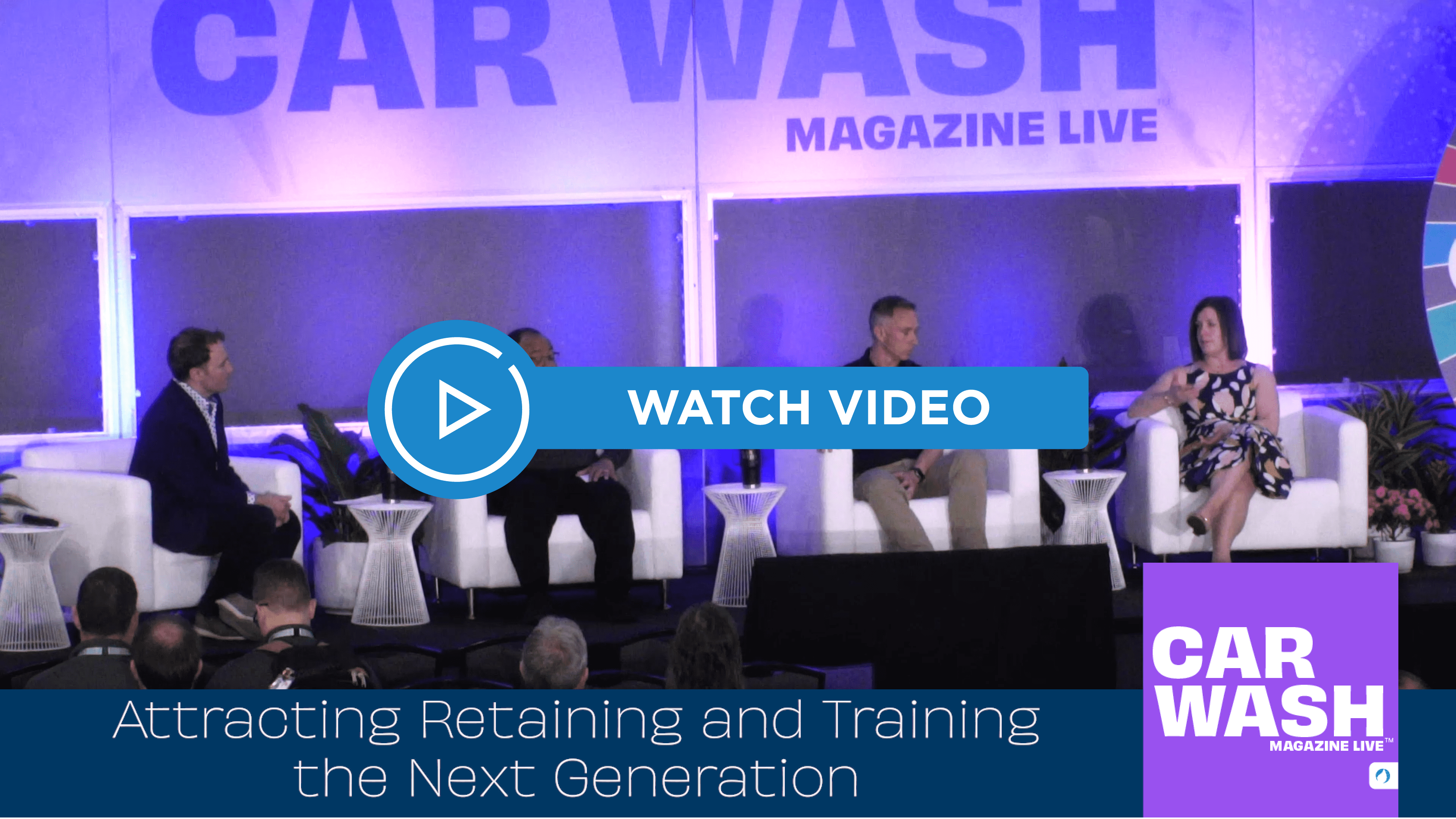 Episode 106
Attracting, Retaining and Training the Next Generation
This week on CAR WASH Magazine Live™
We bring you our monthly conversation with CAR WASH Experts. Each month a panel of experts discuss a topic. This week it is how to attract, retain, and train the next generation of workers.
We are joined by George Hobson of Brown Bear Car Wash, Shaun Nordgaarden of Waterway Carwash, and Claire Moore of the International Carwash Association to compare notes on how we can make our washes an attractive choice to younger generations. We discuss how Gen-Z can be best trained, recruited, and kept around longer.
This conversation was recorded at the CAR WASH Show in Nashville.